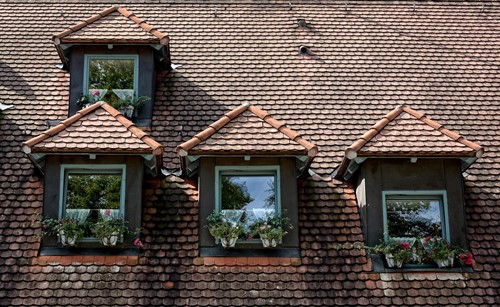 Informal and eclectic, the shingle house style has been around since the late 1800s. The original shingle homes were built into natural surroundings, and today maintain their comfortable yet rugged appeal.
With generously sized porches perfect for enjoying the afternoon shade, shingle homes evoke an idyllic connection with the natural world - regardless of their location.
If you're interested in learning more about the shingle architectural style, here is a basic guide to help:
History of the shingle house style
The shingle home design originated in late 1800s New England and began as a popular style of seaside dwelling. Shingle houses got their name from their characteristic cedar shingle siding, which rejected the fancy fuss of the popular Victorian architecture trends of the time.
While shingles were mainly decorative accents in Victorian architecture, eventually American architects like Frank Lloyd Wright started to test the idea of using shingles as exterior siding to bring the style into the forefront. In the early 1900s, designers and architects further developed the style with neutral colors and complex, asymmetrical roof designs.
Features of the shingle house style
Shingle style homes have largely remained consistent since their inception in the late 1800s, and still feature generous application of wooden shingles for siding and roofs. A shingle house exterior design is typically asymmetrical, and the interiors often have open floor plans.
Much of the charm in shingle houses comes from irregularities in the rooflines, such as mismatched gables, cross-gables and multi-leveled eaves.
Most shingle style house plans have front porches, often built with stone supports or classical style columns. Windows are ample and vary in size and shape depending on the prevailing shapes of the home's facade.
Like all architectural styles, the shingle style can be incorporated into any form of modern architecture. The style's comfortable and informal celebration of nature is versatile enough to add a bit of practical charm to your dream home.